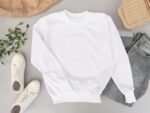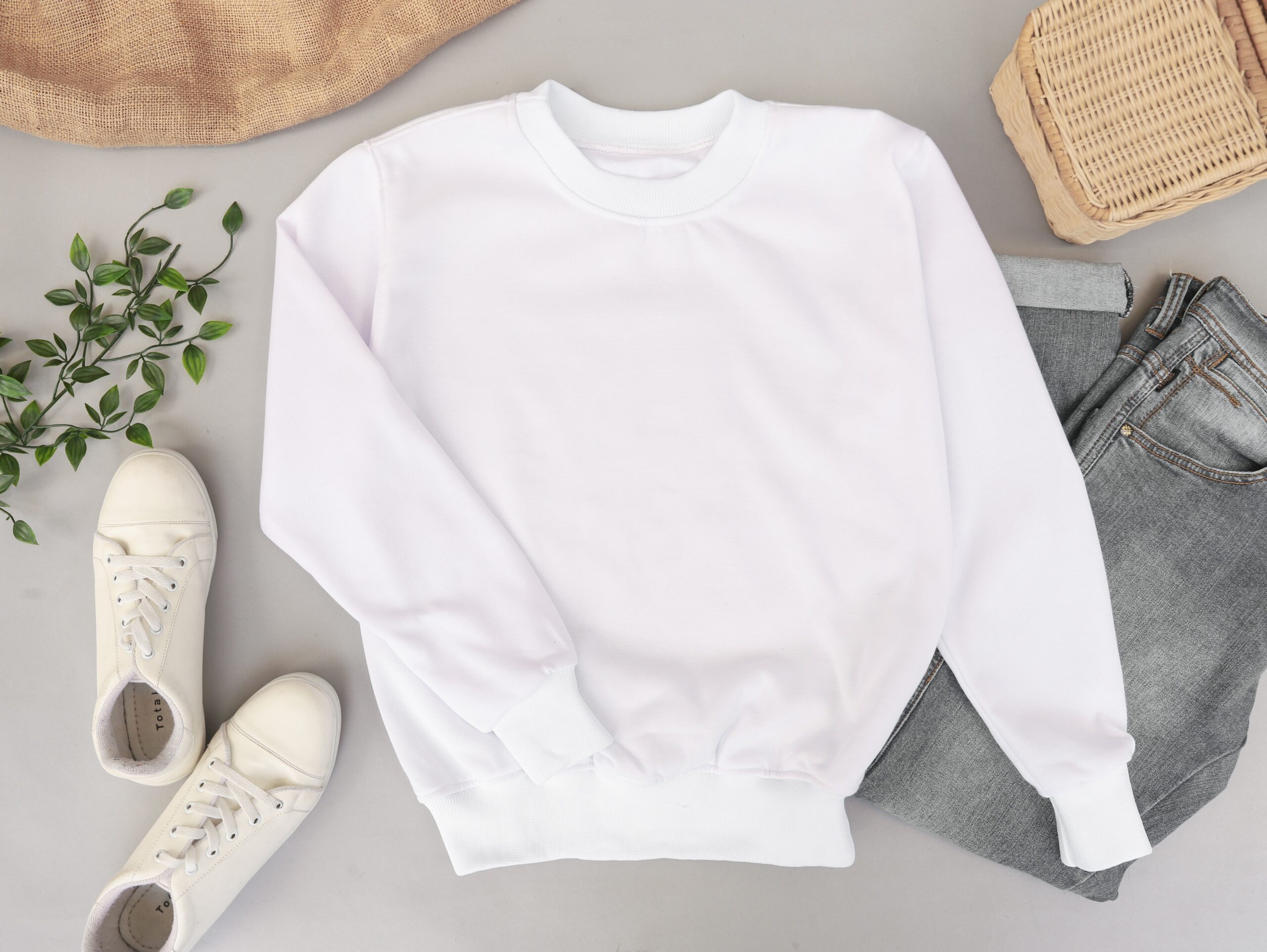 When a company is looking to create its own range of branded apparel, often, their first instinct is to go down the bulk production route. In the past, manufacturing in bulk was the most cost-effective way to create custom clothing and many businesses consider this to still be true.
However, with advances in technology, this is no longer the case. Today, a company can launch a range of branded apparel at both lower cost and significantly reduced risk through print on demand.
In this post, we explore the economic benefits of manufacturing your company's personalised clothing with print on demand.  
Lower Costs
The first economic benefit of print on demand is how much your company stands to save on the cost of manufacturing branded apparel. These costs fall into three main categories:
Production: You'll save on the upfront cost of producing branded apparel in bulk. In fact, there are no productions costs until a customer purchases an item.
Transportation: You won't incur the cost of shipping your apparel to you.
Storage and Logistics: Once your clothing order reaches you, you'll have to store it all, which requires both labour and space. With print on demand, on the other hand, you won't have to allocate space for storing your branded apparel or dedicate time to keeping track of their whereabouts.
Zero Risk
With print on demand, you avoid the risk of manufacturing branded apparel that your existing customers or target audience aren't interested in. Instead, as you'll onlymanufacture an item of clothing when some purchases it, supply perfectly matches demand. This puts you in the fortuitous position of responding to your customer's preferences instead of attempting to guess them.
Consequently, you get an insight into consumer preferences before you commit capital to create a clothing range. Print on demand allows you to analyse your apparel sales so you're aware of what's selling well. You can then take elements of your most popular products and use them to create better apparel in the future. Conversely, you can reassess products that are selling poorly and find ways to improve them and make them more appealing to your target audience.  
No Capital Tied-Up in Stock
While on the topic of risk, print on demand also allows you to avoid the risk of tying up capital in stock that no one buys. With print on demand, you won't have to commit any capital to manufacturing your clothing line. Instead, you could invest that capital into developing the best designs for your clothing range or put it to use in another area of your business.
Launch a Branded Apparel Range in Way Less Time
Print on demand allows you to launch a custom clothing range in far less time than other production methods. The first reason for this is that you won't need a lump sum (or to enter into a credit arrangement) as you do when manufacturing branded apparel in bulk.
Secondly, print on demand removes a lot of unnecessary logistical steps from the production process. For instance, you won't have to source a suitable clothing manufacturer, wait until they can schedule in your order, wait for said order to arrive, etc. Instead, once you've finalised your designs, you can start selling your clothing in a matter of minutes.
By considerably reducing the time it takes you to get your branded apparel to market, your company will benefit from the additional revenue it provides right away. 
Less Waste
When ordering in bulk, it's likely that you won't sell every item of clothing you manufacture. Plus, the larger the order, the more waste you're likely to produce. As alluded to earlier, this excess apparel will have to be stored, and, after some time, it will probably be disposed of. This would only serve to consume even more of your company's resources.
On a related note, the larger the production run, the higher the chance items of clothing fail to meet quality control standards and will also have to be discarded or destroyed.
Fewer Carbon Offsets
Print on demand is a far eco-friendlier way of producing clothing compared to the bulk manufacturing methods associated with the fast fashion industry. Now, while this initially appears to mainly benefit the environment, it also has two notable economic benefits.
Firstly, if your company is committed to being carbon neutral, manufacturing apparel in bulk would result in you having to purchase carbon offsets to account for the environmental damage caused by the production process. Print on demand emphatically moves you away from bulk manufacturing, meaning that your company will contribute to less air pollution and won't have to purchase as many carbon credits.
Secondly, if environmental sustainability is part of your brand, you won't have to compromise your core values to launch a branded apparel range. You can proudly tell your customers that you employ eco-friendly manufacturing methods and materials to produce your apparel. This helps to strengthen your brand identity: which then helps to strengthen your bond with your customers and better capture the attention of your target audience.
Manufacture Your Branded Apparel via Print on Demand with Fabryx
Fabryx is the ideal solution for launching your apparel brand in the most economical way possible.
No Upfront Production Costs: With print on demand, we only produce branded apparel when a customer places an order. Until they do, you won't have to spend a penny!
Start Selling Custom Clothing in Minutes: You don't have to wait on a factory to fit your order in, or wait for them to get shipped to you. Instead, we'll set up your online shop for you and your customers can start ordering your clothing straight away.
No Storage Requirements: Once a customer orders clothing on your site, we'll manufacture it and send it straight to them – so you don't have to handle and administer your own stock.
Environmentally-Friendly Production and Materials: We can manufacture clothing from recycled and/or organic materials and brand them with our innovative Greenprinted™️ technology which uses 100% non-toxic ink and utilises renewable energy.
Get in touch to learn more about how Fabryx can help you add branded apparel to your product mix cost-effectively.