In today's fast-paced market, consumers have unparalleled choice, which has resulted in their desire for more products and services than ever before. However, modern consumers are also accustomed to getting what they want as swiftly as possible. So, if a company is incapable of satisfying their needs and wants quickly, they'll just move onto a competitor that can.
If companies want to remain competitive, they need to find ways to keep up with ever-changing consumer demand. For the clothing industry, this has led to the emergence of fast fashion, characterised by the production of huge quantities of cheap, but trendy, items of clothing.
For companies looking to produce their own line of branded apparel, it's tempting to consider the production methods employed by the fast fashion industry. For organisations committed to sustainability, however, the environmental damage caused by the fast fashion industry is too much to ignore.
This post explores the environmental problems caused by fast fashion production methods and why print on demand is the sustainable alternative for producing branded apparel.  
What Is Fast Fashion?
Fast fashion is the practice of producing clothing as quickly and cheaply as possible, to keep up with rapidly-changing consumer trends. Clothing is also often produced in large quantities, so retailers and distributors can benefit from lower production costs from economies of scale.
Fast fashion production methods are ideal for clothing retailers mostly concerned with their bottom line, as they get to enjoy lower production costs and higher profit margins. Such methods also suit the majority of consumers, who benefit from more clothing choices at lower prices.
The emergence of online retailers, whose stock isn't restricted by floor space; and social media, which accelerates both the spread and turnover of fashion trends, has made the concept of four seasons in retail fashion redundant. Advancements in both design and production methods allow for a shorter "table to rack" time, creating microseasons where retailers can introduce new items every week if they so choose.
Unfortunately, the advantages of these production methods aren't shared by the planet, as the fast fashion industry does significant harm to the environment.
How Is Fast Fashion Bad for The Environment?
Fast fashion production methods are responsible for a lot of environmental problems, with the first being the damage they cause and the waste they produce. This can besplit into several categories, including:
Energy
From agriculture to manufacturing, through to storage and transportation, producing large quantities of clothing consumes a lot of energy. Plus, there are all the man-hours required for large-scale clothing production.
Water
The sheer amount of water used in conventional production processes is a real cause for concern. It takes, for example, over 400 gallons to produce a single t-shirt.
Pollution
Although fast fashion is responsible for frightening amounts of air and land pollution, the main environmental issue caused by the clothing industry is water pollution.
Water pollutants include untreated wastewater, toxic dyes, and microscopic particles from synthetic fabrics, like polyester. Worse, synthetic microfibres pose an additional problem as they're released into waterways, where they're consumed by wildlife, every time clothing made from them is put through a domestic washing machine.

Wasted Clothing
Retailers often miss the mark when it comes to predicting consumer demand, so many produced garments go unsold. Plus, the bigger the production run, the more waste. So much so that it's estimated that 1 out of 5 items of clothing are thrown away, without ever being worn.
Another key aspect of fast fashion is manufacturing apparel in countries with low production costs.
Now, let's be frank: manufacturing clothing in countries like China, Bangladesh, and Vietnam is cheaper for a reason: the limited oversight and regulation at every stage of production.
From growing the necessary raw materials to manufacturing the garments, the focus is on low cost and high profits, with little regard for environmental sustainability. Plus, it's difficult not to consider the poor working conditions of the employees: who work long hours in cramped, hot spaces to meet the rapid production schedules.
What Is Print on Demand?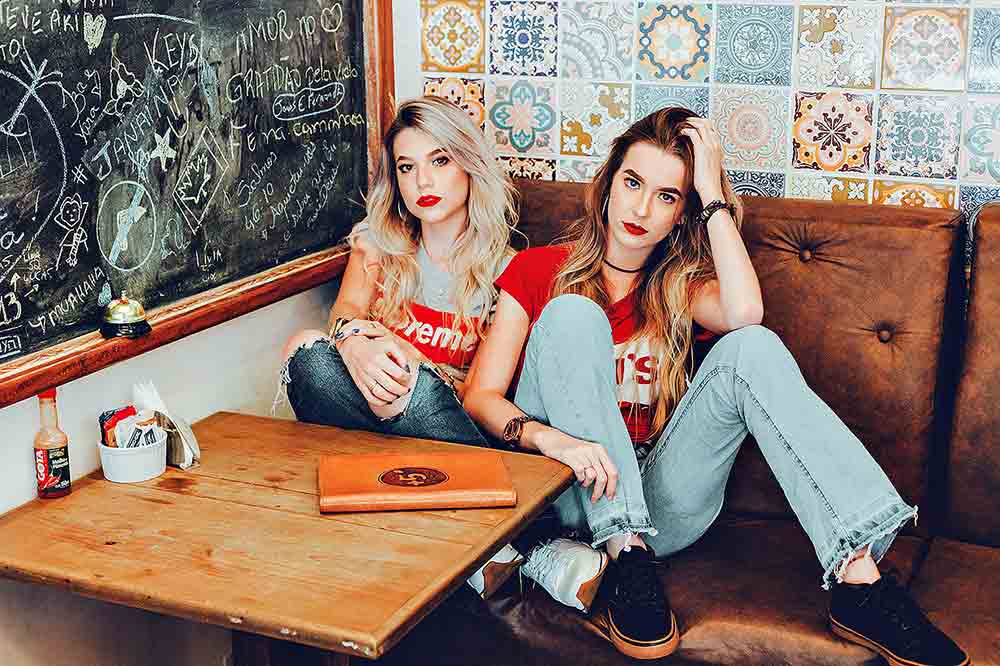 Fortunately, as more companies become more aware of the environmental damage caused by fast fashion, they're looking for new sustainable and socially responsible methods of production branded apparel. One of the most notable of these solutions is print on demand.
Print on demand is a method of producing branded apparel where an item is only manufactured when it's ordered by a customer. There's no minimum order to fulfil, so there's no potential for wastage. When a customer orders clothing via your website, their order is processed by specialised software and manufactured through state-the-art garment printers.  
How Is Print on Demand Better for The Environment?
Print on demand is far more environmentally-friendly than fast fashion production methods for several reasons, including:
Less Consumption of Resources
You only produce what your customers actually want; demand = supply, so you'll only use as much water, energy, raw materials, etc., as necessary.
Sustainable Production Methods and Materials
Companies that utilise print on demand are conscious of the production process' potential impact on the environment, so they commit to using eco-friendly production methods and materials. This includes eco-friendly fabrics, non-toxic inks, and low impact dyes.
Lower Costs
Print on demand decreases your production, transportation, storage and logistical costs. You won't have to guess at demand, as you simply respond to it and only produce what your customers purchase.
Fabryx – The Environmentally-Friendly Solution for Your Branded Apparel Needs
Sustainable Production
We only produce clothing when an order is received – resulting in zero stock wastage.
Sustainable Printing
Print on demand doesn't mean you have to compromise on the quality of branding. We've invested heavily in eco-friendly print processes and our pioneering Greenprinted™️ technology which uses 100% non-toxic ink and utilises renewable energy.
Greenprinted™️ uses digital, "waterless" printing and NeoPigment inks. These are absolutely free of any heavy metals, animal by-products, formaldehyde and Alkylphenol Ethoxylates (APE). This makes the ink non-hazardous, non-toxic, 100% biodegradable and vegan-friendly. Better still, our printers bond ink to fabric in a process that uses 95% less water than methods employed by fast fashion.
Sustainable Materials
We have a large range of products that are made from recycled, as well as organic, materials.
Sustainable Packaging
Our custom process means we can place your products in any packaging you desire – on demand. Whether compostable bags, recycled tissue paper, or strictly no plastic, we've got you covered. Ready to discuss branded apparel options for your company? Let's talk!