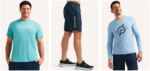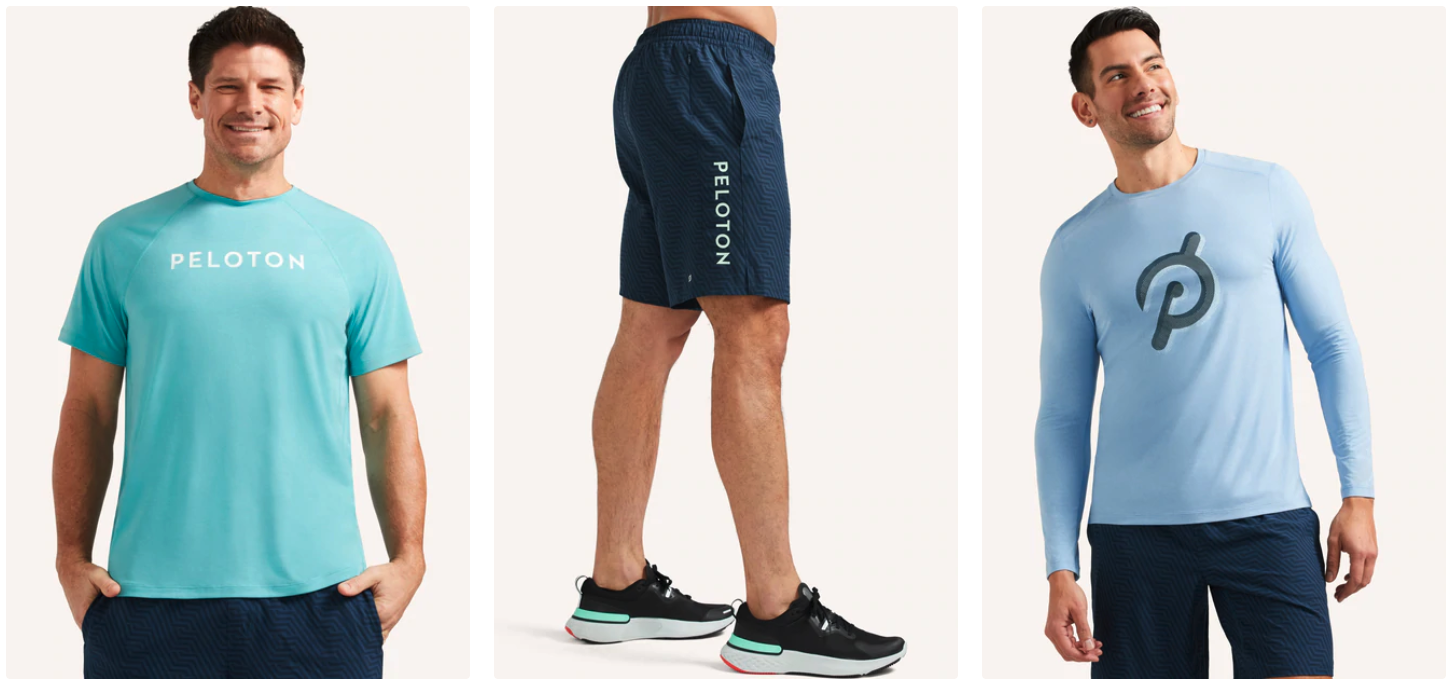 Many companies have considered launching a range of branded apparel – only to never pull the trigger on the idea. Often, branded clothing is seen as something that would be nice to have or a project that you plan to get around to one day, as other things within your business take priority.
However, adding a selection of branded apparel to your product mix has significant benefits that can help you achieve many other overarching business goals. This includes boosting profitability, increasing your market share, improving consumer awareness, and accurately positioning your brand.
With all this in mind, this post details why your company should add a branded apparel range to its product offering.
Additional Revenue Stream
The first reason for adding branded apparel to your product mix is the additional revenue it will generate. Your loyal customers are eager to purchase more products from your company and would be receptive to a range of branded apparel. In some cases, your brand represents part of their identity and they'd be proud to wear any apparel you'd produce.
Best of all, branded apparel has high-profit margins, which means your efforts in creating your own clothing range are worth your company's time and attention.
Brand Awareness
Another excellent reason to launch an apparel range is to increase brand awareness. Branded clothing turns your customers into walking advertisements; you'll have an army of ambassadors promoting your brand in public.
Plus, the higher the quality and the more utility it offers, the more the customer will wear or use it. For instance, a customer could wear a comfortable, hooded sweatshirt every time they go for a run or walk their dog. Similarly, someone could carry a branded bag every time they pop down to the gym or go shopping, which makes for great promotion for your company.
Clothing can be so effective at boosting brand awareness because it's a great conversation starter. It's an effective way to ask someone more questions about themselves, get some insight into what they've been up to recently, or give a compliment. Better yet, branded clothing can encourage conversations that lead to referrals.
Brand Value
Branded apparel helps strengthen your brand, and increases its value, in several ways.
Firstly, it used to be that only large companies could afford to produce high-quality branded merchandise, but technology has put custom apparel within reach of organisations of all sizes. But because of the association with successful companies, branded apparel conveys an image of prosperity: that your company is at a certain "level". Plus, the more people see your branded apparel, the more it improves the perception of your company.
Secondly, a branded apparel range sets you apart from competitors that don't have one. It can cause potential customers to conclude that you have enough customers to warrant a clothing collection – while your competitors, on the other hand, don't. This could lead them to further assume you're a superior choice for the product or service they're looking for – and opt to go with you over the competition.
Thirdly, if you're creative with how you design your apparel, as well as the packaging it's presented in, you can use your range as another way to express your brands' uniqueness. An apparel range gives you another avenue to demonstrate to your target audience what makes you different. This is especially important if part of the image you want to project is that of a creative company.
When you add up all of the above, branded apparel is a cost-effective and simple way to increase the value of your brand as an asset.
Brand Loyalty
If one of your goals as a company is to develop consumer loyalty to your brand, custom clothing is a potent strategy for accomplishing it.
Your brand isn't just your company's logo, colour scheme, and slogan – it's the emotional connection that your target audience has with your products or services. Branded apparel allows your customers to literally cover themselves in your brand and take you with them where they go. This creates true, loyal fans of your brand – as opposed to just customers. By wearing your clothing every day, your customers constantly engage with your brand which, even subconsciously, reinforces the positive associations they have with your company.
Branded packaging offers another opportunity for increasing brand loyalty. Through woven labels and custom packaging, you can create a memorable unboxing experience. On top of that, you can use packaging inserts to promote your primary products or services, making them an effective marketing tool too.
Examples Of Brands That Have Successfully Launched Apparel Ranges
Peloton
Peloton is a high-end fitness brand that allows its members to take part in real-time and on-demand classes from the comfort of their homes. While some of their classes are equipment-free, others require treadmills or exercise bikes that run into the thousands of pounds.
As a fitness company, their branded apparel consists of workout gear, like tops and tracksuits, as well as accessories like water bottles and towels. As a high-end, and trendy, brand, Peloton's customers are keen to associate themselves with it, resulting in additional revenue and free advertising.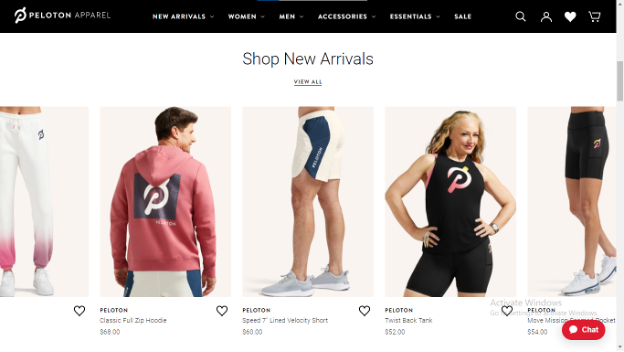 Harley Davidson
Harley Davidson is the world's most famous motorcycle company and its branded apparel is an important part of its maintaining that position for so long. Harley Davidson is an aspirational brand; riding a Harley is a status symbol and something that millions of people dream of. So, when someone wears Harley Davidson apparel, they're probably flaunting the fact they own a Harley or expressing their desire to own one someday.

In either case, it's great for Harley Davidson's bottom line – and even better for the value of their brand.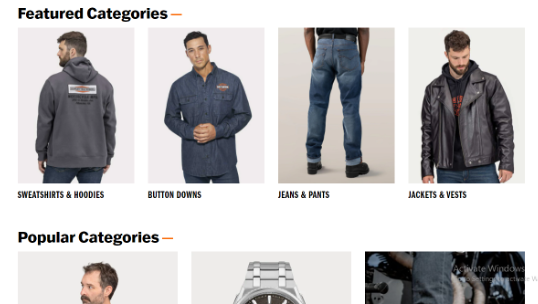 PADI
PADI (Professional Association of Diving Instructors) is the world's biggest diving certification company. PADI cleverly uses their apparel range to not only sell customers products they can use to enjoy diving and other outdoor hobbies but to further communicate its brand values and strengthen customer loyalty. A great example of this is the donation of a portion of the profits from particular clothing going to marine conservation projects.
A key reason why PADI's branded apparel is so effective is that it ties into the customer's identity. PADI doesn't sell diving courses: they sell adventure, escape and beauty. They sell freedom. Consequently, their customers see themselves as eco-conscious adventurers, travellers, nomads – unconventional. Depending on where someone is on their buying journey with PADI, their clothing can represent an exciting, fun-filled future or a past, idyllic time in their life. In either case, their apparel helps forge a strong emotional bond with their customers.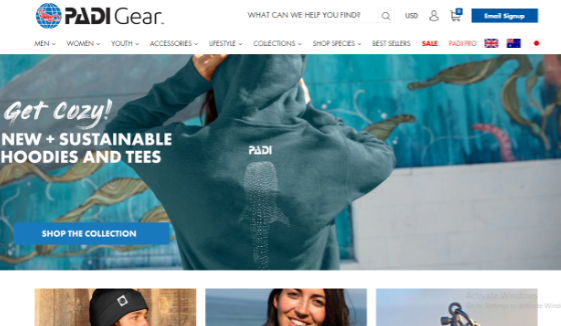 Fabryx Is the Easy, Risk-Free Way to Launch Your Own Branded Apparel Range.
Fabryx can take a branded apparel range from your company's "to do" list to being sold on your website in next to no time at all.
Nothing To Lose – With our print on demand production approach, we'll only manufacture an item when a customer orders it. So you no longer need to invest in huge quantities of stock and you don't pay a penny until a customer has purchased your product. This makes adding branded apparel to your product mix absolutely risk-free!
Environmentally-Friendly Production and Materials: We can make apparel from recycled materials and brand them with our pioneering Greenprinted™️ technology which uses 100% non-toxic ink and utilises renewable energy.
Apparel Design: Our design team has 20+ years of experience creating high-quality apparel that matches your exact brand specifications, including new design creation.
Get in touch to discuss how Fabryx can help you add apparel to your product range – risk-free.