Premium Branding
Elevate Your Brand with Woven Labels & Tags
Dramatically increase the perceived value of your products and instantly generate a high-end impression with branded labels and tags. Applied on demand to any area of a garment.
✓  Flat woven labels
✓  Folded tags
✓  Swing tickets
✓  Printed neck labels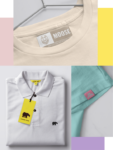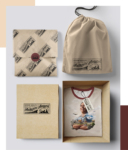 Custom Packaging
Create An Unboxing Experience To Remember
Build customer loyalty with an unboxing experience that wows your customers. Fabryx is the only service to provide custom on demand packaging for every customer. Just tell us exactly how you want your products packaged and we'll handle the rest.
✓  Tissue wrap
✓  Branded stickers
✓  Cotton bags
✓  Insert and flyers
✓  Custom mailers and boxes
4 Print Methods
Create A Truly Unique Clothing Line
Don't let print limitations hold back your creativity. Choose from a mix of 4 high-end fashion applications to create truly unique apparel products. Printed to the highest standard and shipped worldwide in 3-5 days from the UK.
✓  Direct To Garmet (DTG)
✓  Embroidery (small and large, up to 80k stitch count)
✓  Vinyl
✓  Versacamm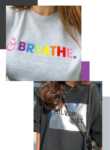 Why Choose Fabryx?
Retail Quality Apparel On Demand
Fabryx is a print on demand platform designed for premium fashion brands. We're not about mugs, wall prints or cheap looking merchandise. We're for businesses who are serious about their clothing line and fashion brand, looking to take their business to the next level with true private labelling and retail quality products.
We've been producing clothing on demand for over 15 years. We know premium fashion brands need high quality print and embroidery. They need advanced private labelling services and flexible packaging options that strengthen their brand. We built Fabryx to meet this demand.
We know what it takes to start and grow a successful online fashion business. Whether you're just starting out or are an established brand looking to scale, our experienced team are here to help you every step of the way.
Ready to take your fashion business to the next level?
The only on demand solution you need to build and scale a premium fashion business. Make the move today.